The business of the ECS is coordinated by a Council of 11 members, voted by the membership. Each year The Council oversees the  organisation of an Annual Conferences in a European country. Each Council Member serves for four years, apart from the Student Representative who serves for two years. Current Council Member details are provided below:
Chairperson (2015 - 2019)
Mario Acquarone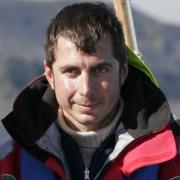 Researcher
Norwegian College of Fishery Science
UiT-The Arctic University of Norway
N-9037 Tromsø
Norway
Represents the ECS-membership at large and the ECS-council and coordinates the ECS-council
Prepares the agendas
Opens and closes the ECS-conferences.
Chairs the council-meeting, council-discussions, and the annual general meeting.
Recapitulates and synthesises ECS-council discussions and agreements and informes the ECS-membership at large if suitable.
Updates and maintains ECS website and membership databases.
Contact person for membership change of particulars.
Presents membership details at the AGM
---
Financial and Conference Advisor (1995 - present)
Roland Lick
Kaiserstr. 27 b
D-24143 Kiel
Germany
---
Secretary and Vice Chairperson (2015-2019)
Joan Gonzalvo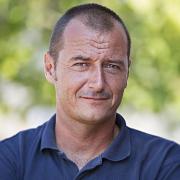 Program Manager - Ionian Dolphin Project
TETHYS RESEARCH INSTITUTE
Viale G.B. Gadio 2
20121 Milan
Italy
and
Research associate 
Biodiversity Research Institute (IRBio) 
University of Barcelona · Department of Animal Biology
Av. Diagonal 643, 08028 Barcelona
Spain
Records the council-meeting
Prepares the council-meeting minutes
Prepares the annual report and presents it at the AGM
Distributes the annual report to the ECS-membership at large
Operates, updates and maintains ECS mailing lists.
---
Interim Treasurer & Editor (2015-2019)
Fiona Read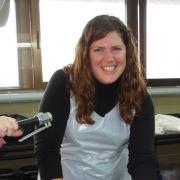 Whale and Dolphin Conservation
Brookfield House
38 St Paul Street
Chippenham
Wiltshire SN15 1LJ
United Kingdom
Manages the ECS-finances.
Manages the conference registrations.
Manages the membership registrations.
Manages ECS-publication orders in collaboration with the research-secretary of the German Oceanographic Museum, Stralsund, Germany
Presents the financial status of the ECS at the AGM
Manages the ECS publications.

Presents editorial news at the AGM.

Supports student representative and membership secretary in maintaining jiscmail lists
---
Student Representative (2016 - 2018)
Rebecca Boys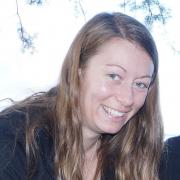 Represents the ECS-student-membership at large.

Organises student relevant meetings (student workshop, student meeting at conference).

Organises student volunteers / their work for the conference.

Maintains student web-pages (in collaboration with the web editor).

Manages the student mailing list (in collaboration with the membership secretary & webmaster).

ECS-contact person for students / student matters.

Presents student-relevant news at the AGM
---
National Contact Person Coordinator (2014-2018)
Mark Simmonds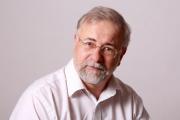 mark.simmonds@sciencegyre.co.uk
Senior Marine Scientist
Humane Society International
c/o 5 Underwood Street
London N1 7LY
United Kingdom
and
Visiting Fellow
School of Veterinary Sciences
University of Bristol
Langford House
Bristol BS40 5EU
United Kingdom
Coordinates NCPs actions

maintains and updates NCPs mailing lists

reports at the AGM

Conference Advisor
---
Student Awards Secretary (2016 - 2020)
Silvia Frey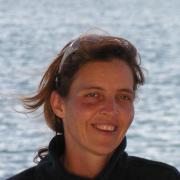 Director Science and Education - OceanCare
Gerbestrasse 6
CH-8820 Waedenswil
Switzerland
Coordinate student reviewers before and during the conference
Manage the student presentation list
Prepare and distribute the awards
---
Conference Adviser and Deputy Website Manager (2016 - 2020)
Luis Freitas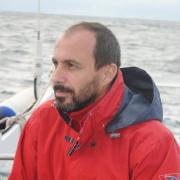 Coordinator of the Science UnitMadeira Whale MuseumRua Garcia Moniz, 19200-031 CaniçalMadeira - Portugal
Assists and supports conference organiser
Manages abstract submissions and reviews
Assists with website matters
---
Conference Adviser (2014 - 2018)
Cristina Brito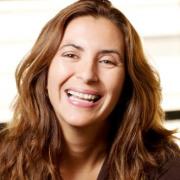 Escola de Mar / CHAM Portuguese Center for Global History FCSH-NOVA
Avenida de Berna, 26-C
1069-061 Lisbon
Portugal
Assists and supports conference organiser
Manages abstract submissions and reviews
---
Web Editor & Membership Secretary (2014-2018)
Conor Ryan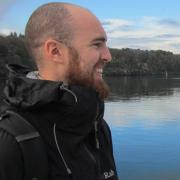 ecs.membership@gmail.com
Tobermory
Isle of Mull PA75 6RF
Scotland
Updates and maintains ECS website and membership databases.

Contact person for membership change of particulars.

Presents membership details at the AGM
---